Family Ministry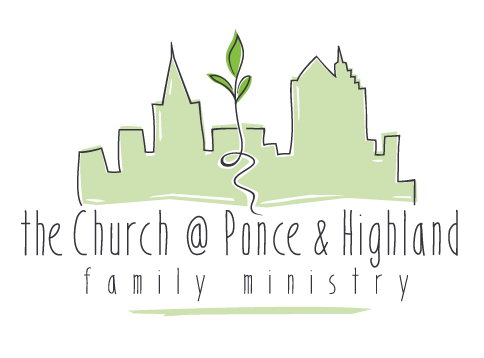 The Church at Ponce and Highland cares deeply for children and how they understand and experience God. We believe Family Ministry is not only about children, but about the well-being and faith development of the entire family. Your family is important to us and we want to journey alongside you through the highs and lows in your family's life.
We are intentional about creating curriculum that is developmentally appropriate while using art, music, dance, acting, etc to capture the child's imagination and creativity. We also think intergenerationally and strive to connect our children with the larger church community when appropriate. Above all else, your child will know without a doubt that he/she is loved by God and valued by God just as he/she is.
We welcome children of all ages in our worship services and provide nursery care during worship from 11:00 – 12:00 for birth through age 3. However, 4 to 8-year-olds participate at the beginning of each worship service and leave for Children's Church at a time designated in the bulletin.
Children learn by observing and imitating adults and the same in true for children and learning about faith and experiencing God. As parents, we are the "shapers" of our children's faith experience. It is important our children see us, as parents, worshiping, learning, engaging in community, serving our neighbors, and discovering who God is.
We are excited to have you and your family in our church!